York Outfitters are currently conducting mountain lion hunting. Cat hunts in Nov and Dec and Jan. 2 hunters max per hunt. Dates to be customized upon booking.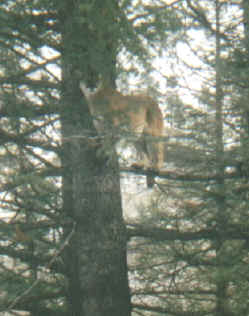 The Mountain Lion is a magnificent trophy, but an extremely elusive animal requiring the aid of well-trained hounds.   I raise and train my own dogs, to insure the best dependable dogs. Following these hounds as they work the trail is an action-packed experience you will never forget.
We hunt from horseback, fourwheel drives, or snowmobiles depending upon weather conditions depending on time of year. 
A large cat area in Idaho provides top trophy hunting opportunities.